Du Bois Aviation is now operating an Enstrom F28 helicopter and a Robinson R22
THE ENSTROM IS MUCH LARGER
(Place For 3 And No Seat Weight Limit Vs The R22 Weight Limit Of 245lbs)
THE ENSTROM IS MUCH SAFER
(High Inertia Rotor System) And Performs Better
LONG-LINE TRAINING MAY SOON BE OFFERED
If Your Interested In Learning To Fly Using An Enstrom, Let Us Know!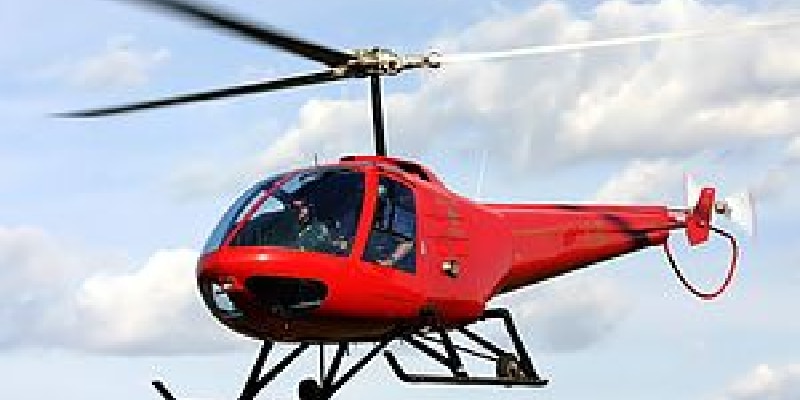 Enstrom Helicopter Training
All flight instruction and ground school is one-on-one with qualified instructors using Jeppesen Learning Materials, which are included under Pilot Supplies below.
A typical flight lesson lasts 1-2 hours with ground school conducted before each flight lesson (with homework assignments).
The average cost per lesson starts at $365.
If you train twice a week you should complete your rating in 20-30 weeks.
There is no age requirement to begin training. You need to be 16 years of age to solo the aircraft (fly by yourself) and 17 years of age to obtain a Private Pilot rating.
You will also need to get a medical certificate to fly solo. We can recommend a Aeronautical Medical Examiner for you. If you are in good health you will have no problems. High blood pressure, diabetes and cancer diagnosis can be a problem. Please refer to the FAA website for more details.
A Private Pilot rating allows you and your family to fly almost anywhere in the world in good weather.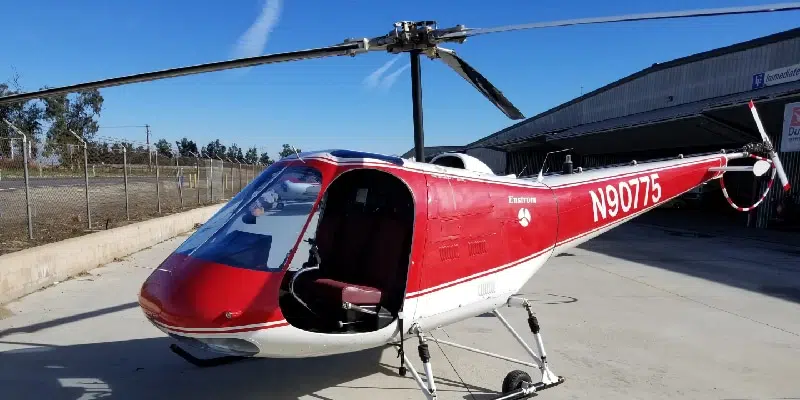 A desire to learn and have fun!!! That's it…
TO START YOUR TRAINING YOU NEED TO BRING THE FOLLOWING:
TO START YOUR TRAINING YOU NEED TO BRING THE FOLLOWING:
A Private Pilot Single Engine Land License Allows You And Your Family To Fly Any Single Engine Land Airplane Almost Anywhere In The World In Good Weather.
(ALL PRICES U.S. AND SUBJECT TO CHANGE WITHOUT NOTICE)
Enstrom F28

Enstrom F28 Private add-on

40hrs. @ $300.00hr.*

30hrs. @ $300.00hr.**

Flight Instruction

Flight Instruction add-on

25hrs. @ $65.00hr.

20hrs. @ $65.00hr.**

Jeppesen Learning Materials

Total Cost:

Total Cost:

add-on

Cost/Hrs. estimated only as you may require additional training

Cost/Hrs. estimated only as you may require additional training
(* Indicates block rate)
(** Add-on a Private pilot helicopter rating to your existing license)
Note*
To complete a rating you will be required to pay for the items listed to the right regardless of the flight school you attend.
Medical Certificate (for Private) $100 est
FAA Knowledge Test $160
Practical Test/Check-ride with FAA DPE Examiner $800 (see Graduates Page)
*SELECT YOUR OWN PAYMENT METHOD*
WE HAVE 3 METHODS OF PAYMENT:
 Choose to pay in $1000 increments and you will receive the 'block rate' on the aircraft – ($10/hr. savings).
(This will save you approx. $300.00+ on your training)
 'Pay as you go' (Pay daily – only the amount that incurres after each days training).
 Finance your training through – Pilot Finance, Inc.
(Subject to credit approval) *Call for details*
(We accept Visa, MasterCard, Discover, AMEX, checks and cash.)

(Maximum deposits of $1000 are excepted and
refunds are given at a maximum of $500)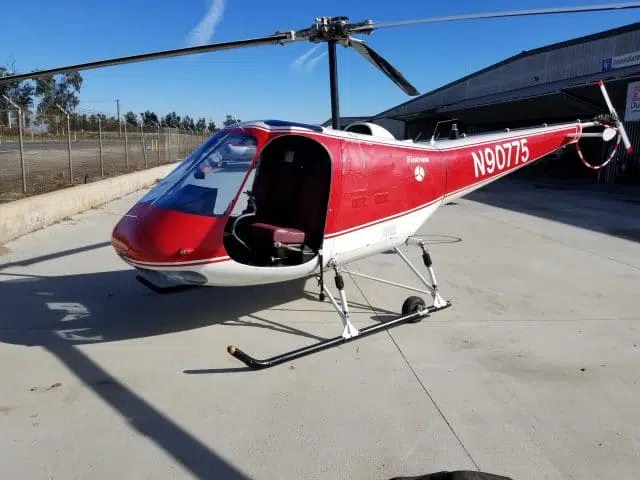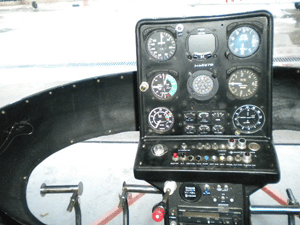 N90775 is a Enstrom F28 equipped with a Lycoming AIO-360 engine (205HP). This helicopter is just out of overhaul so everything is new including the new larger NO-AD -6 main rotor blades (more energy for those auto-rotations).has room for 3 and no per seat weight limit. The Enstrom F28 has a reputation of safety when compared to comparable helicopters. This Helicopter is used for Private and Commercial training (including rating add-ons).
Crew: One
Capacity: 2 passengers
Length: 29 ft
Rotor dia: 32 ft
Height: 9 ft
Disc area: 804 ft²
Disc loading: 2.67lb/ft²
Power plant: Lycoming AIO-360 air-cooled piston engine, 205 H.P.
Fuel total 40 US gallons
Empty weight: 1500 lb
Max takeoff weight: 2150 lb
Payload: 650 lb
Useful load: 410 lb Full Fuel
Useful load: 515 lb Half Tanks
Hover ceiling IGE @ 1370lb 7000′
Cruise speed: 100 mph @ sea level
Range: 240 sm at best economy
Rate of climb: 1000 ft/min
Service ceiling: 12,000 ft ft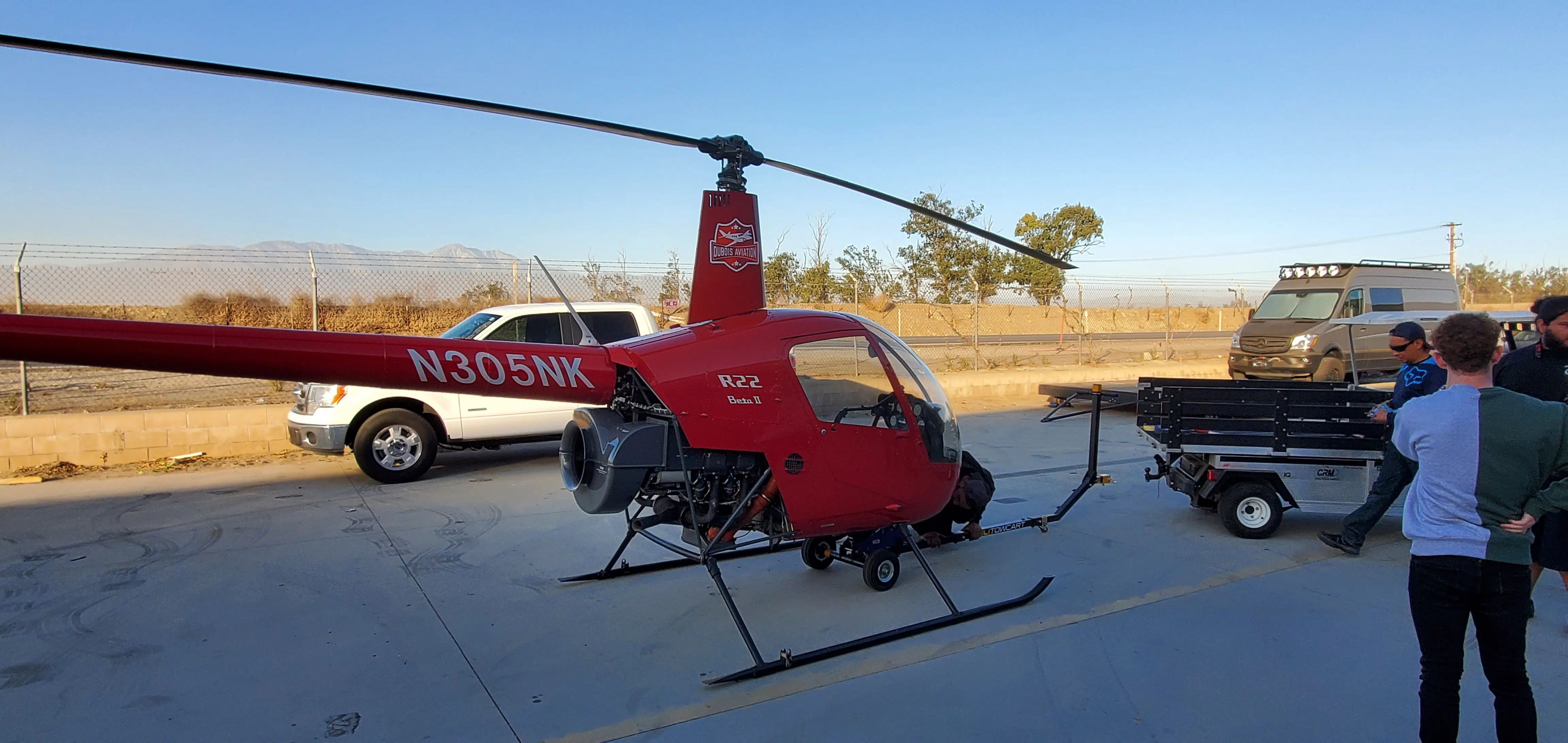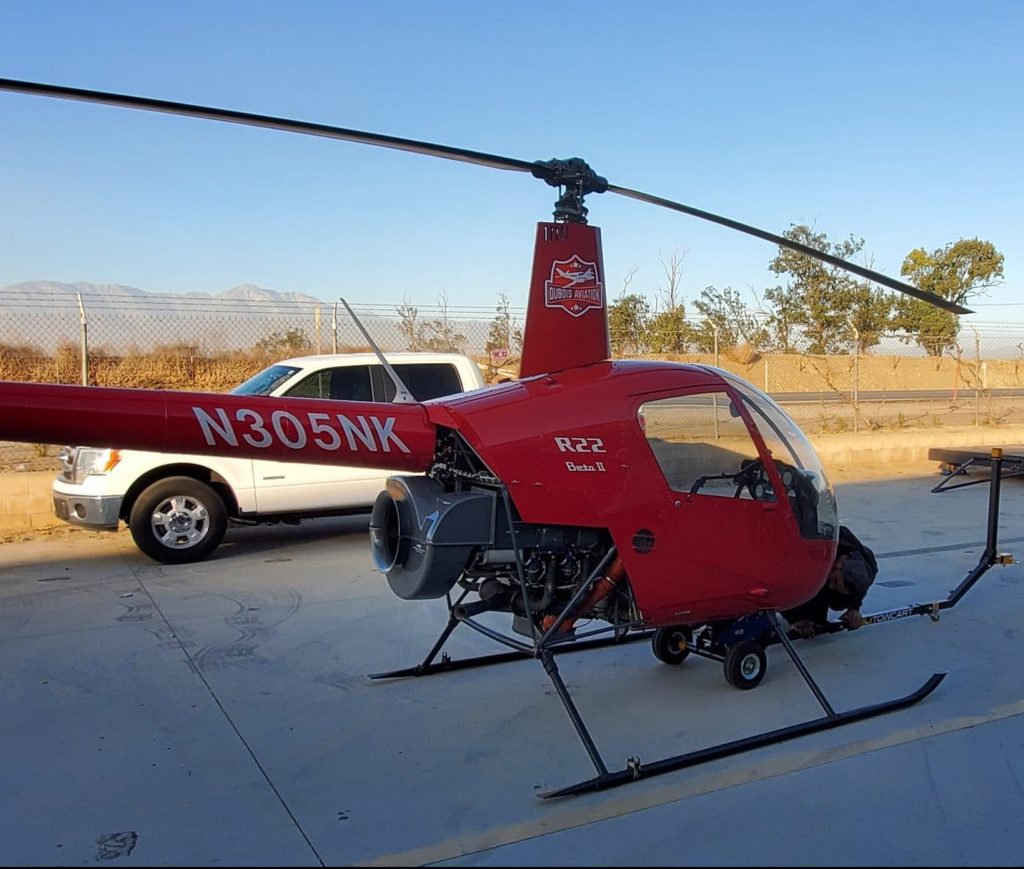 N305NK is a V.F.R. Robinson R-22 (2005) 
Crew: One
Capacity: 2 passengers
Length: 28 ft 8 in
Rotor dia: 25 ft 2 in
Height: 8 ft 11 in
Disc loading: 2.61lb/ft²
Power plant: Lycoming O-360-J2A air-cooled piston engine
Fuel total 27.8 US gallons
16.9 Main Tank 10.9 Aux Tank
Empty weight: 880lb
Max takeoff weight: 1370 lb
Payload: 490 lb
Useful load  495lb
Hover ceiling OGE @ 2150lb 4000′
Cruise speed: 96kn 110 mph @ sea level
Range: 209 NM
Rate of climb: 1200 ft/min
Service ceiling: 14,000 ft