New Owner Same Great School!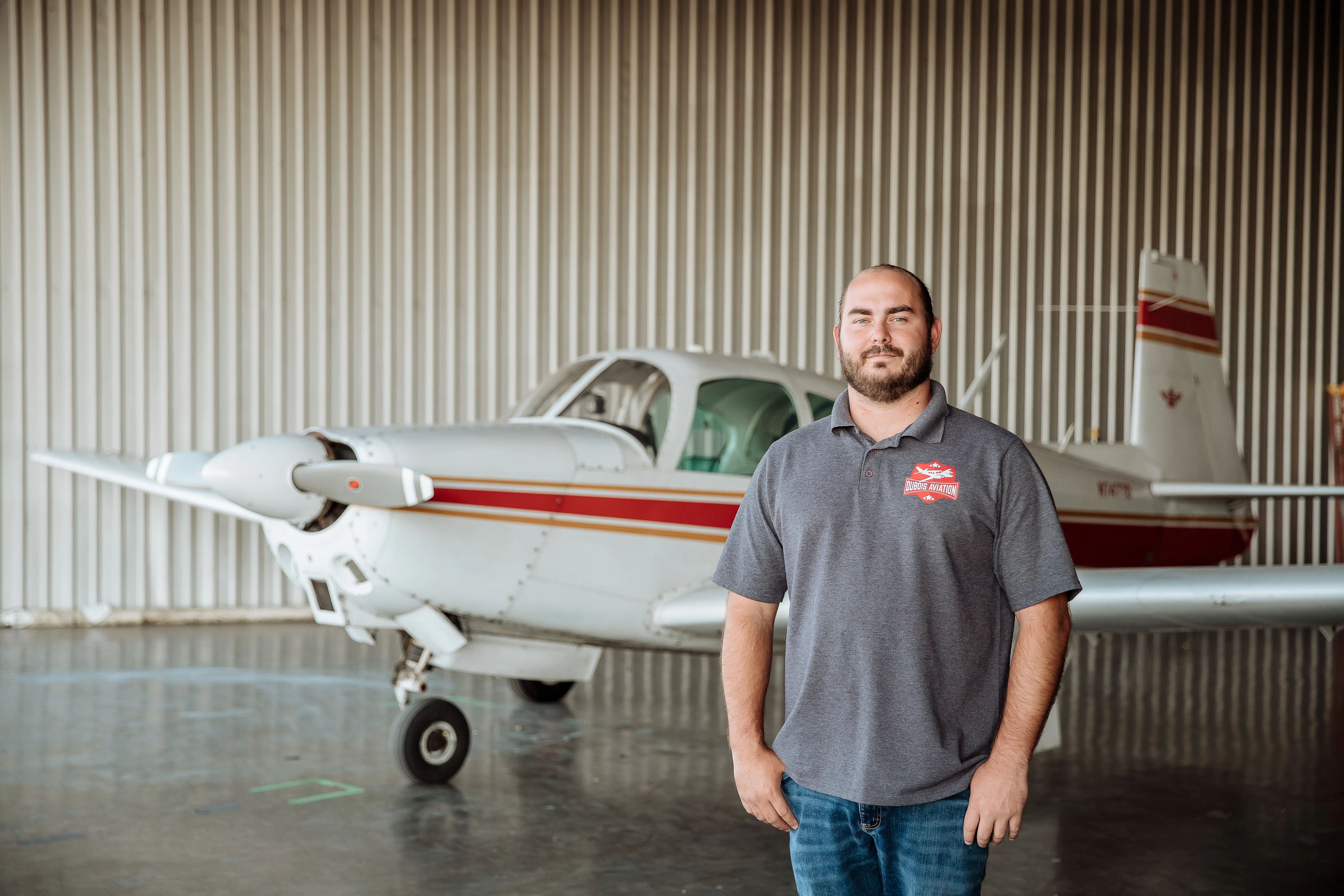 My name is Bryce Monteleone and ever since I was a kid I dreamed of flying. I began flying at Dubois in 2014 and 7 years later I am the proud owner of the school where my adventure began. I'm very excited to take this school to the next level and have fun while doing it. I want to preserve the amazing school that Lou has built. I currently own multiple other businesses unrelated to aviation, but I have dedicated the majority of my time to the school at this point.
The Founder (Lou)'s Story
My late Grandfather and father were/are both pilots. My aviation interests did not peak until my later years. However, I do remember arguing with my father at the age of ten, who was going to fly…him or I.
My professional experience ended up landing in the U.S. Semiconducor Industry for about 17 years until the Chinese got smart around 2001. A few years previous to that I started flight training. I then decided to leave manufacturing and pursue a service job, become a pilot…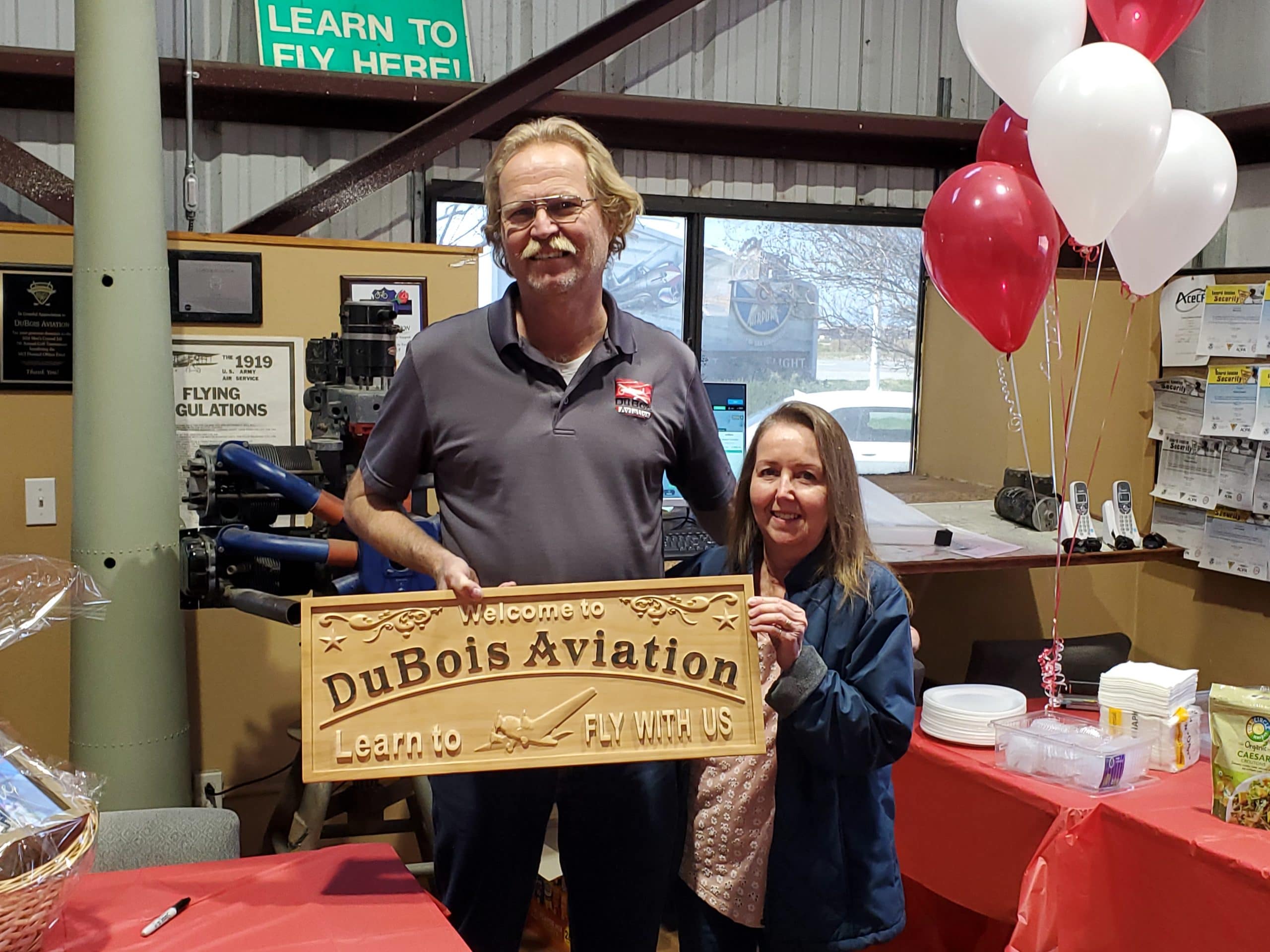 Not Easy….But It Can Be Done.
Starting a new career at any age is not easy, but it can be done. I went into this adventure with NO interest in the airlines. There are hundred's of non-airline carrier's out there…It takes hard work and a bit of luck…I got lucky.
I met the right people, the right instructor, the right flight school and took off from there. I received my instrument rating late in 2001, my commercial and CFI in 2002 and then started instructing full time at a flight school. I received my MEL commercial early in 2003, CFII in early 2004, and MEI in 2008. I started flying corporate in 2005, and still do…
I have since been flight instructing for ten years and referred over 100 students to examiners. I have logged over 6,000hrs. total time including 3,600hrs. dual with students, in over 50 types of aircraft.
Our goal at Du Bois Aviation is to teach you to fly SAFE and SMART….You will become intimate with the aircraft, know it's good and bad habits, fly and fly, study and study more… then when you and I know your ready, you will solo the aircraft (by yourself).
You will then learn to navigate and fly all over Southern California. Then, once you have met the practical test standards, a checkride will be scheduled for your Private Pilot certificate or Instrument rating.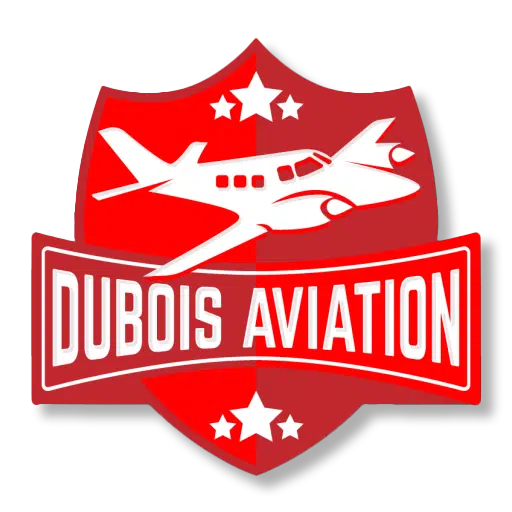 The New Dubois Aviation Logo
The aircraft in the Logo is loosely based on a Piper Apache. This is our multi engine aircraft available for traning and renters who have trained with us.